Cigar Family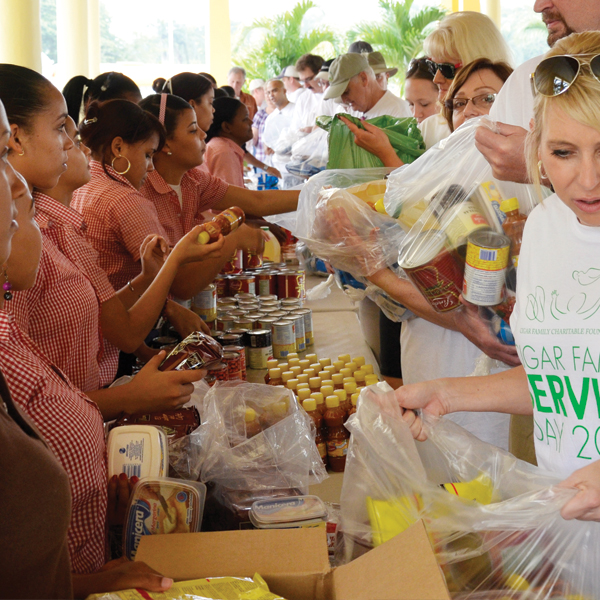 Cigar Family members along with Cigar Family students, prepare groceries to aid neighboring communities on Service Day.
Cigar Family was founded in 1996 as a way for cigar lovers to unite and interact through an online community. Now, more than 20 years later, the Cigar Family forum has hosted more than 27,000 members and 3.5 million posts.
One of the hallmarks of Cigar Family is the generous spirit of its members. The community has been an enormous supporter of the Cigar Family Charitable Foundation, a 501(c)(3) non-profit organization founded by the Fuente and Newman families to provide support and assistance to families living in impoverished regions of the Dominican Republic. Cigar Family members organize online charity auctions featuring limited edition and rare cigars and accessories, donated by the membership as well as the Fuente and Newman families. Cigar Family members bid on these prized cigar offerings with the proceeds going directly to the charity. For more on the Cigar Family Charitable Foundation,
visit cf-cf.org.
The Cigar Family forum has something for cigar lovers of every experience level. It serves as a knowledge resource for cigar newbies and a haven for connoisseurs seeking serious cigar talk.
Join our Cigar Family